Change to / wechseln zu

Deutsch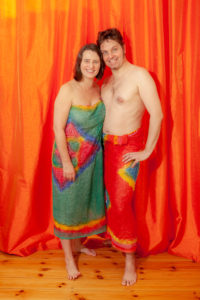 We are a tantricly married couple, originating from two different tantric schools. While Chono is very much dedicated to the so called left-handed or red tantric path of Andro, Tandana is very much drawn to the Kashmir style of Daniel Odier and the right-handed path of Eric Baret. But not only red and white tantra encounter in our relationship, , but a loft of other people and masters who crossed our way: Osho, Eckhart Tolle, André van Lysebeth, Dirk Liesenfeld, Ananda Wave, Willhelm Reich, Stanislav Grof, Das Heinrichs-Swoboda Institut or Arnold Neumann, just to mention a few of them.
Both of us have been working on different ways with our bodies for over 30 years. Tandana being a teacher ov movement and a breath therapist,Chono being an educated musician. This way, we both are deeply rooted and familiar in our bodies. We feel highliy present in our bodies and have a good intuition about other bodies' needs.
The philosophy we grew in our synergy is called The Wild Life Path, on which we actively take you along while giving you tantric massage.We offer you a chance to experience it in a relaxed way. You may experience yourself as a wild and holistic creature, with worship and honour for your essential, archaic being, where the way you grow and you became may completely be there.
Giving a tantra massage to us means giving love, completely diving in the flow of here and now, having no plan,but staying present all the time, follow the call of essence. It is about discovering the godlyness in you, discover, how it wants to appear, how it wants to be worshipped, pampered, supported in flourishing and shine.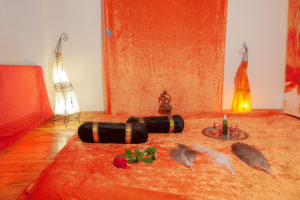 We see the body to be the temple of the soul. In our tantra massage we want to give you nurturing shelter, space to let go as well as erotic fire and sensual ecstasy. To raise sexual energy inside a relaxed and open body is an intense and transforming process in which we will support you with all our strong hands, our heart
Wir verehren den Körper als Tempel der Seele. In einer Tantramassage möchten wir dir nährende Geborgenheit schenken, tiefes Fallenlassen und Loslassen genauso wie erotisches Feuer und sinnliche Ekstase. Sexuelle Energie in einem entspannten und durchlässigen Körper aufsteigen zu lassen, ist ein intensiver und transformierender Prozess, bei dem wir dich gern mit ganzen Herzen, unseren kraftvollen Händen und Körpern und unserem wachen Geist unterstützen.
Wir freuen uns auf Dich!
Tandana & Chono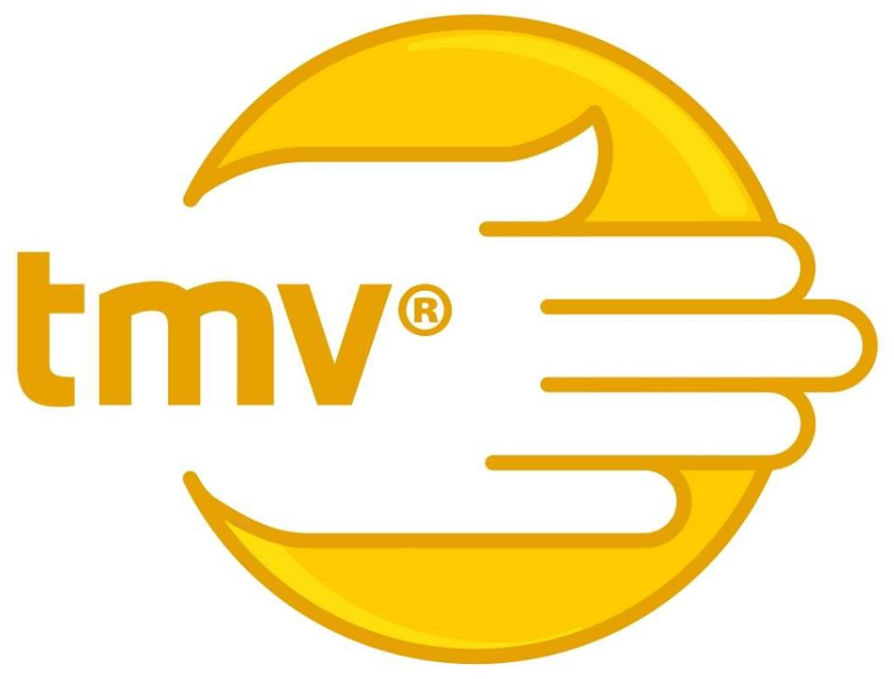 Tandana ist als Tantramasseurin zertifiziert nach TMVⓇ Tantramassage Verband e.V.